You've arrived at this page because you scanned our QR code…
If you need urgent support, please contact your local health services, call 111 or speak to a GP.
If it is an emergency please contact A&E or call 999.
For our Bereavement and loss service, please click here
For info on our Online New Dad Workshops please click here New Dad Workshop
You can connect directly with us here:
Dad Matters public Facebook pages
Dad Matters private Facebook groups
Dad Matters Bereavement and Loss Group
Dad Matters Twitter
Dad Matters YouTube channel
Dad Matters Instagram
Dad Matters Tik Tok
Dad Matters Website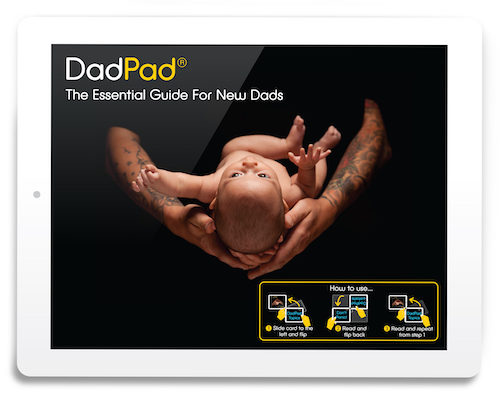 You can download the Dad Pad App here
For more information – please contact us using this form:
Social Media
We are on Facebook, Twitter, Instagram and YouTube
Dad Matters Public Facebook Pages
Dad Matters Twitter
Dad Matters Instagram
Dad Matters YouTube channel
Dad Matters Closed Facebook Groups

Join our Dad Matters Closed Facebook groups…
They are designed and moderated to be a safe space for dads to be and new dads to come for support, to ask those questions that all dads have, offload your worries, ask for support, offer your own experiences and recommend services and organisations that may help.
Experienced dads are also welcome, to help generate and contribute to supporting new dads and their families.
Any dad can join the
Dad Matters UK
closed group and their  local group.
Join today, and if you're not a dad please encourage the dads in your life to join us!
The DadPool Podcast
Our new podcast, produced by Tom McCooey, is a chance to hear from our pool of dads, professionals and organisations about life as a dad, challenges and successes, and how working with dads is changing.
ITs available on all major podcast platofrms, or you can listen direct on this link
Join Our Mailing List
Want to keep up to date with the latest events, groups and news from Dad Matters?
Then you need to join our Mailing List!
Every Friday we will be sending our newsletter with details of the upcoming weeks groups and events, and also monthly updates about what Dad Matters have been up to and what we have planned.
These include:
– Weekly wellbeing groups
– New dad group sessions
– Walk and talk events
– Dad Chat Live
– Perinatal Mental Heatlh Support groups
– information about our social media support and events
Dad Matters YouTube Channel
Check out our YouTube Channel…
With over 50 videos on a range of topics, from communicating with your baby, supporting your partner and talking about your own wellbeing, to interviews with new dads, support services and professionals you should find something for you. if you'd like to contribute to a video with us, please email DadMatters@HomeStarthost.org.uk
Dad Matters UK is looking for Volunteers in each of our areas.
Our volunteers help us to support dads to be and new dads with the transition to fatherhood.
We have a number of opportunities available…
Outreach – meeting dads at various venues, speaking to them and distributing resources
Dad Chat – facilitating our face to face groups for dads in various situations
Online – monitoring, moderating, developing and contributing to our online support groups.
Events – facilitating dad and baby events in various venues.
Lived Experience – if you have experience of any of the challenges dads face, such as miscarriage or perinatal loss, perinatal mental health issues, supporting a partner through perinatal mental health issues, wellbeing, etc, then we'd love to have you help support our peer support groups
if you live in Greater Manchester, Gloucestershire or Warrington, please contact us using the form below to find out more.

Error: Contact form not found.
Check our our useful blog section for more articles and information.